Tuva Accessibility Features
---
Everyone should be able to access data literacy. We're committed to making that a reality.
We're working hard to push the envelope on designing, developing, and testing the Tuva Data Exploration Tool to ensure it meets the Web Content Accessibility Guidelines. By meeting these standards, Tuva will be in a position to make data literacy tools for learners with a variety of accessibility needs.
Keyboard Access
Tuva's Data Exploration Tool accepts keyboard inputs in order to make the tools accessible to individuals with physical and motor skill challenges. To learn how to use the keyboard to access and navigate the Tuva Data Tools, please visit and read this support article.
The keys that currently work with Tuva's Data Exploration tool include: tab, space, enter, up arrow, down arrow, left arrow, right arrow. These keys will help learners navigate and select buttons, dropdown lists, and interact with menus and text areas.
Coming Soon: We are working to also incorporate shortcuts for the most used actions.
ARIA Labels for Voice Over
In conjunction with keyboard access, we've added descriptive and contextual ARIA labels to ensure people with low vision and blindness will be able to interact with and navigate throughout the Data Exploration Tool.
Color Options
To ensure individuals with colorblindness or low visual acuity are able to access the Tuva Tools, we've added functionality to allow you to change the colors for the Tuva Tools. To learn how to use the color options, please visit and read this support article.
Default (Black on White)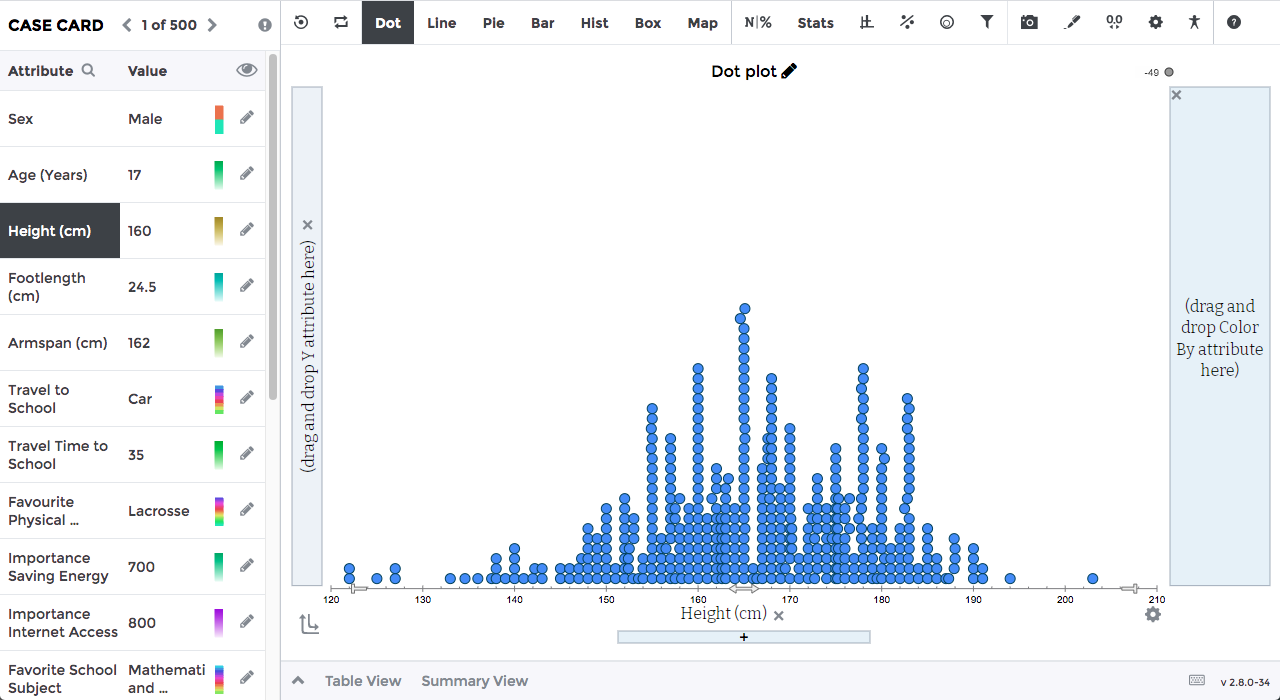 Yellow on Blue
Reverse Contrast (White on Black)
Black on Rose
Colorblind Options:
The Tuva Tools also provide colorblind friendly options for the data colors beyond the standard set of colors.
Colorblind Safe
Grayscale
Turning Animations On or Off
The data tools are inherently animated to give learners dynamic visual feedback, helping them draw connections between the different representations of the data they're analyzing. We're also aware that visually dynamic content can cause seizures for persons with epilepsy, so we offer everyone the option to disable data animations in Tuva's Data Exploration Tool.