Accessibility of Tuva Tools
---
As students use the Tuva tools as part of instruction or assessment, we are committed to making the Tuva tools accessible and usable for all students, including those with cognitive or physical disabilities.
Learn more about the accessibility supports and features that are currently available as part of the Tuva tools to help address various disabilities.
Font Size & Case Size
Increase the font size or the case size in the Tuva tools, ensuring learners with low visual acuity can perceive all graphical information.
Regular Font Size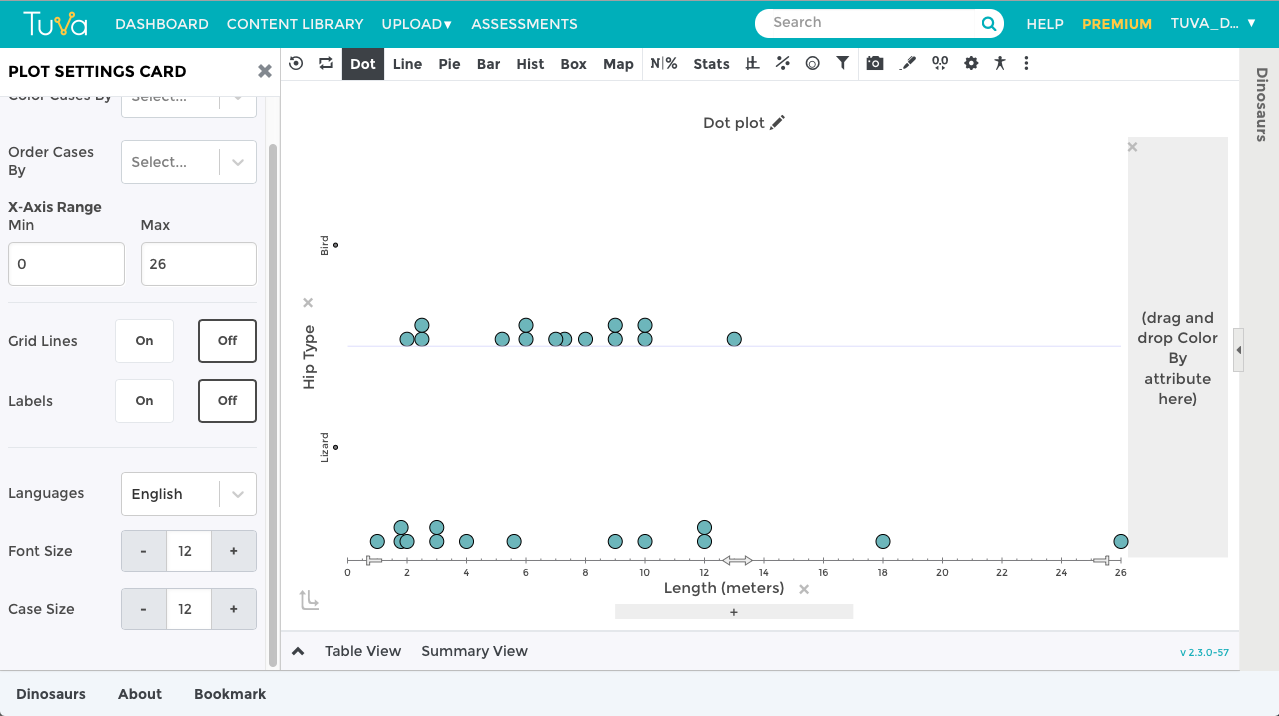 Increased Font Size
Regular Case Size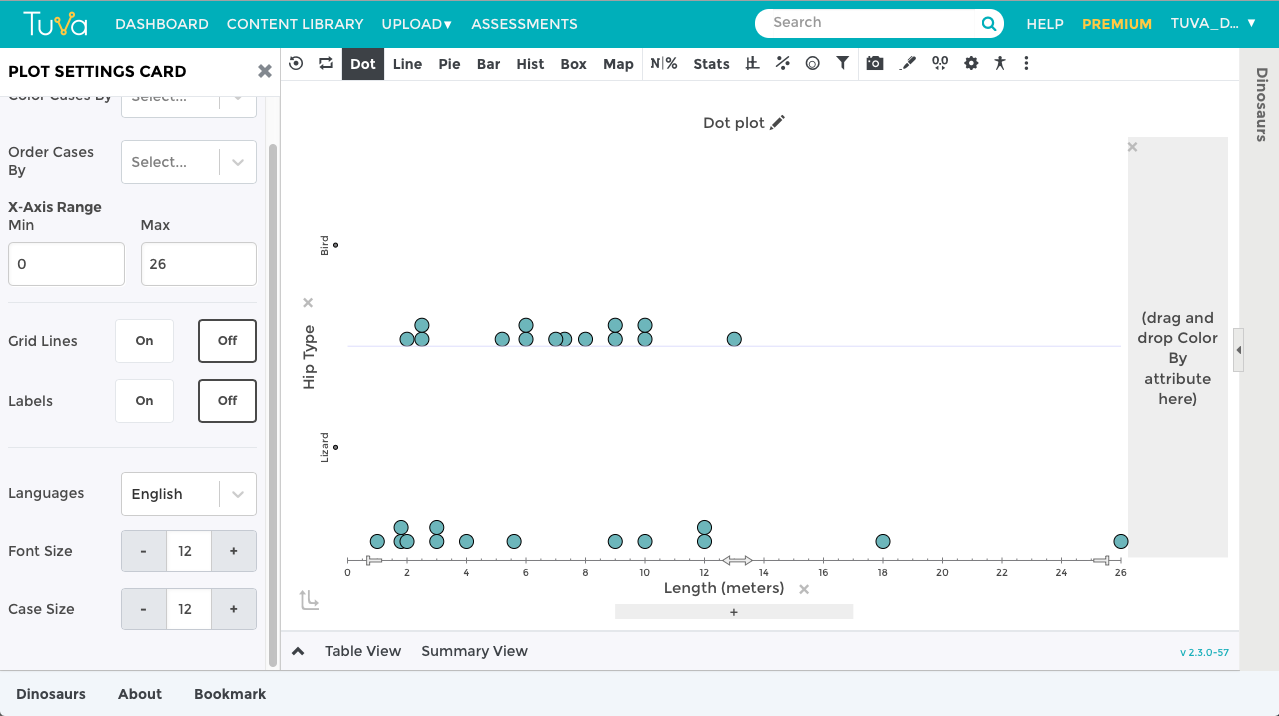 Increased Case Size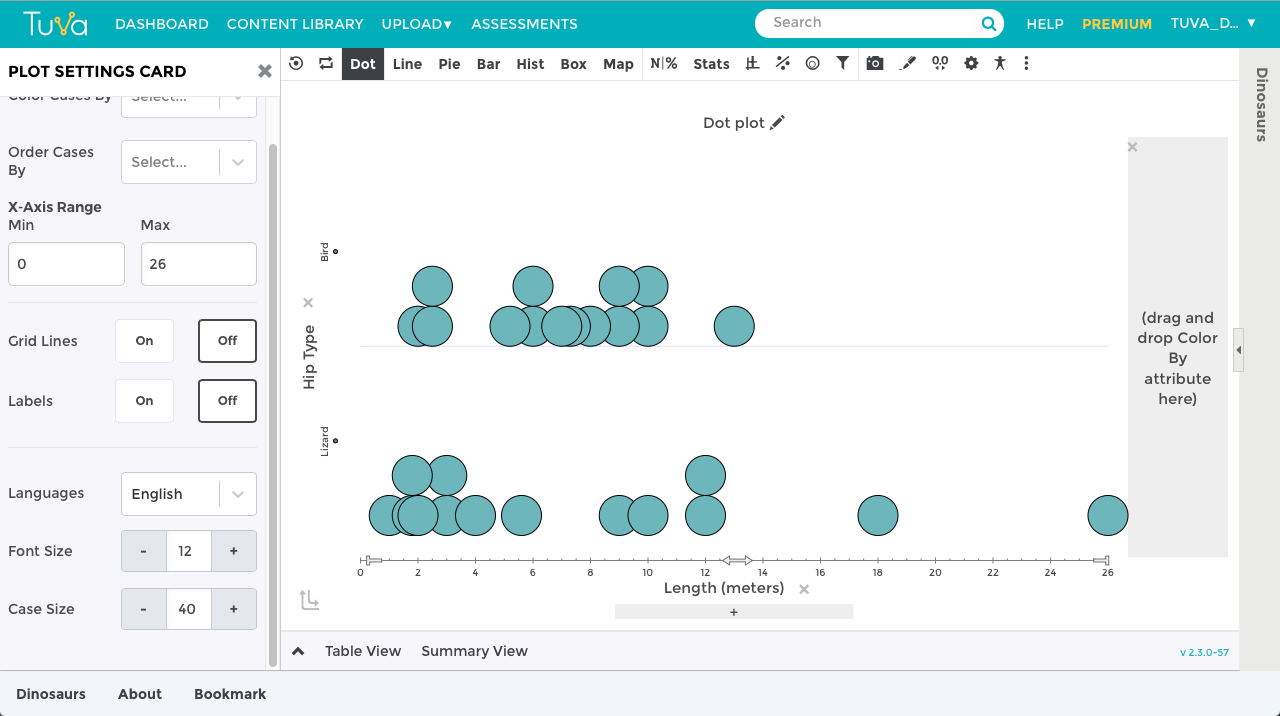 Animations On or Off
Animations are ON by default in the Tuva Tools to give learners dynamic visual feedback and help them draw connections between the different graphical representations of the data. Since animated data points and graphs can potentially cause seizures, learners have the ability to go to the ACCESSIBILITY CARD and turn off Animations.
Animation On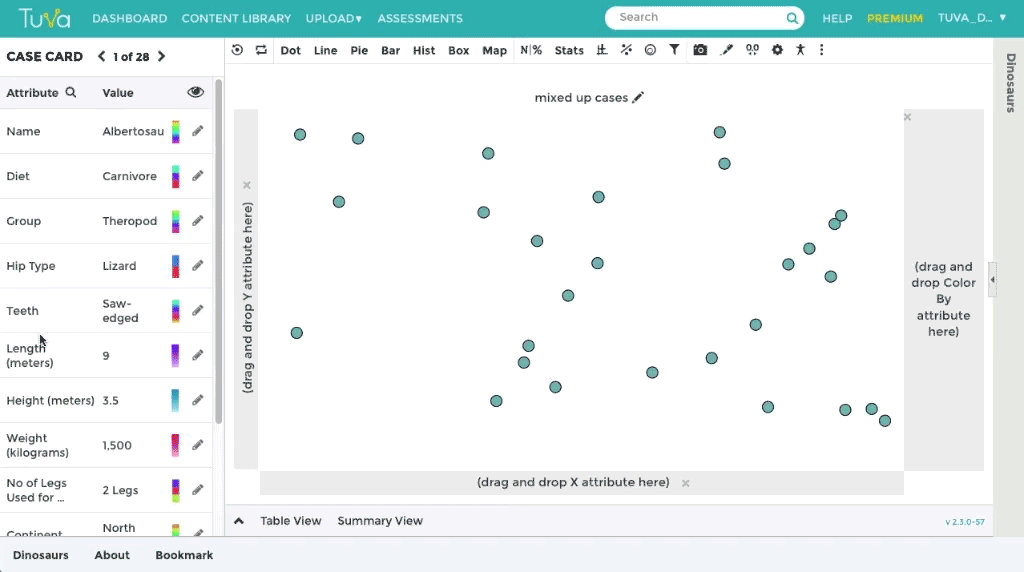 Animation Off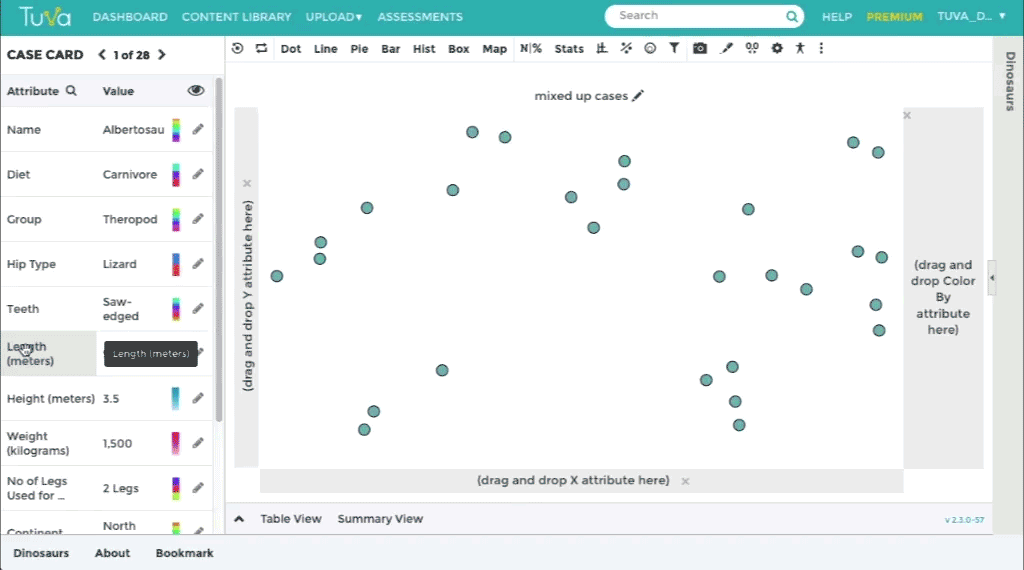 Color Contrast
Tuva's Data Exploration Tool currently provides two foreground and background color settings making the tools accessible for people with color contrast sensitivity. We are planning to further enhance this feature by supporting additional foreground and background colors.
Default (Black on White)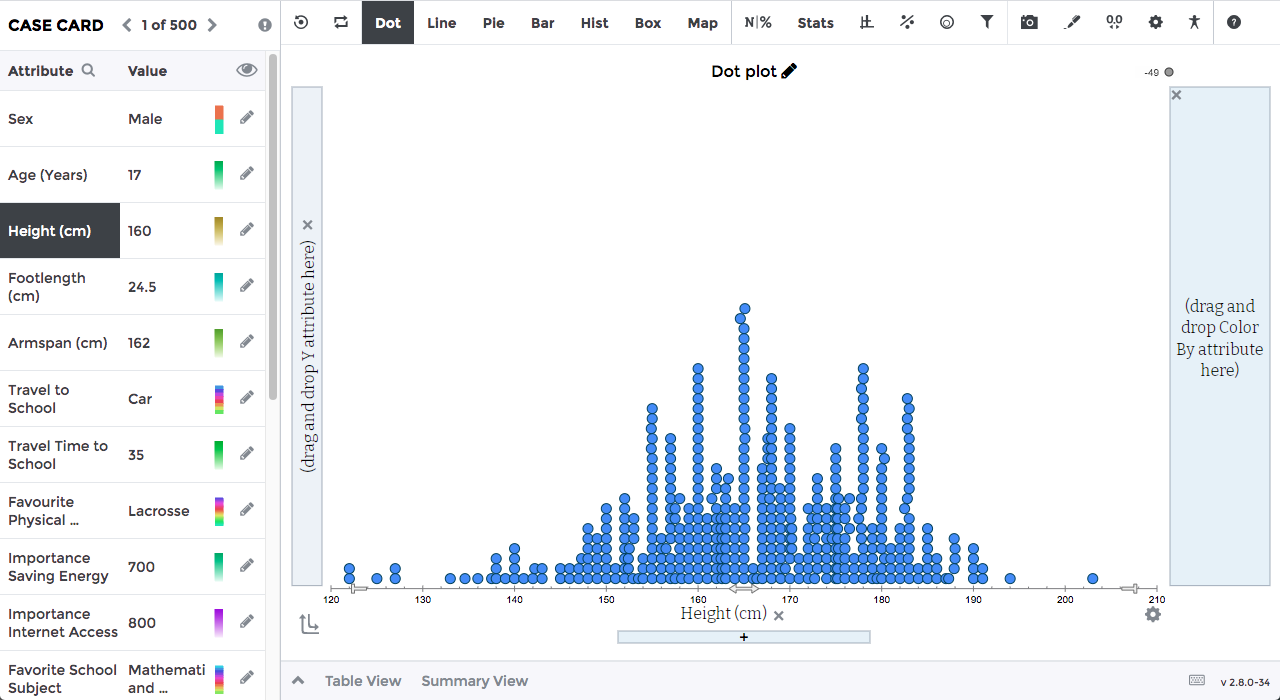 Reverse Contrast (White on Black)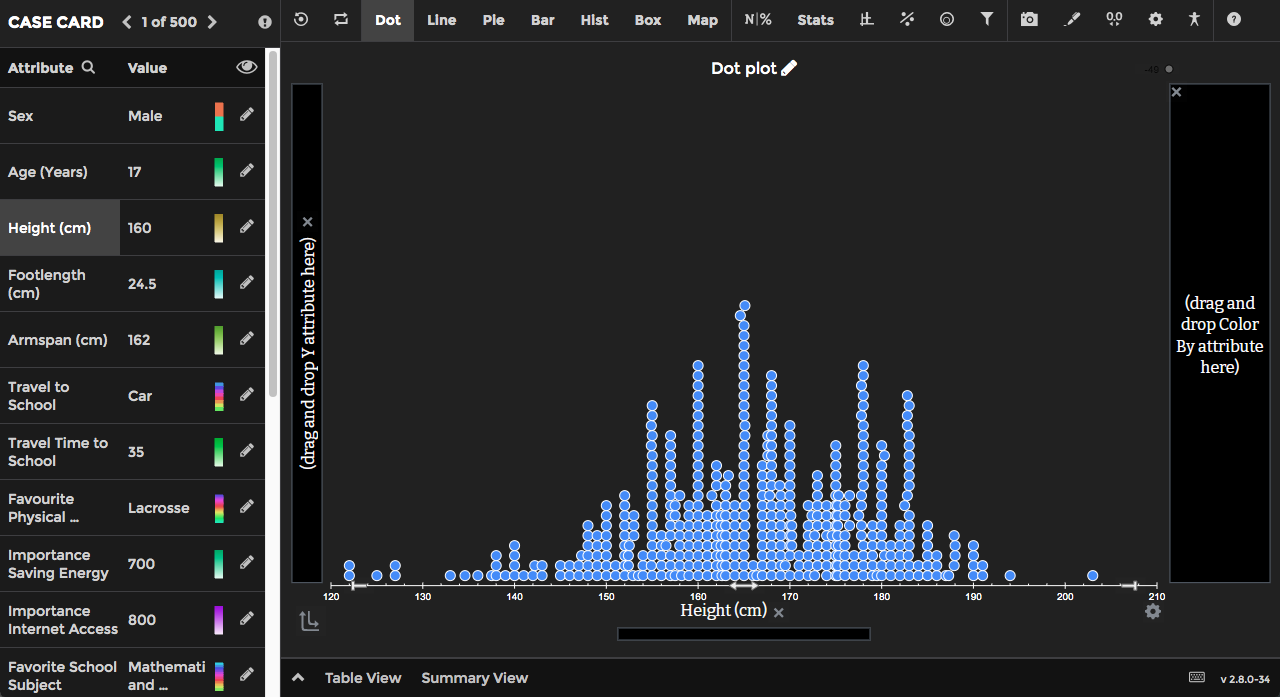 Data Colors for Colorblindness
Tuva's Data Exploration Tool provides three options of data colors available in the Accessibility Panel: standard, color blind safe, and grayscale. These data colors appear in the plotting area when an attribute is visualized in the legend.
Standard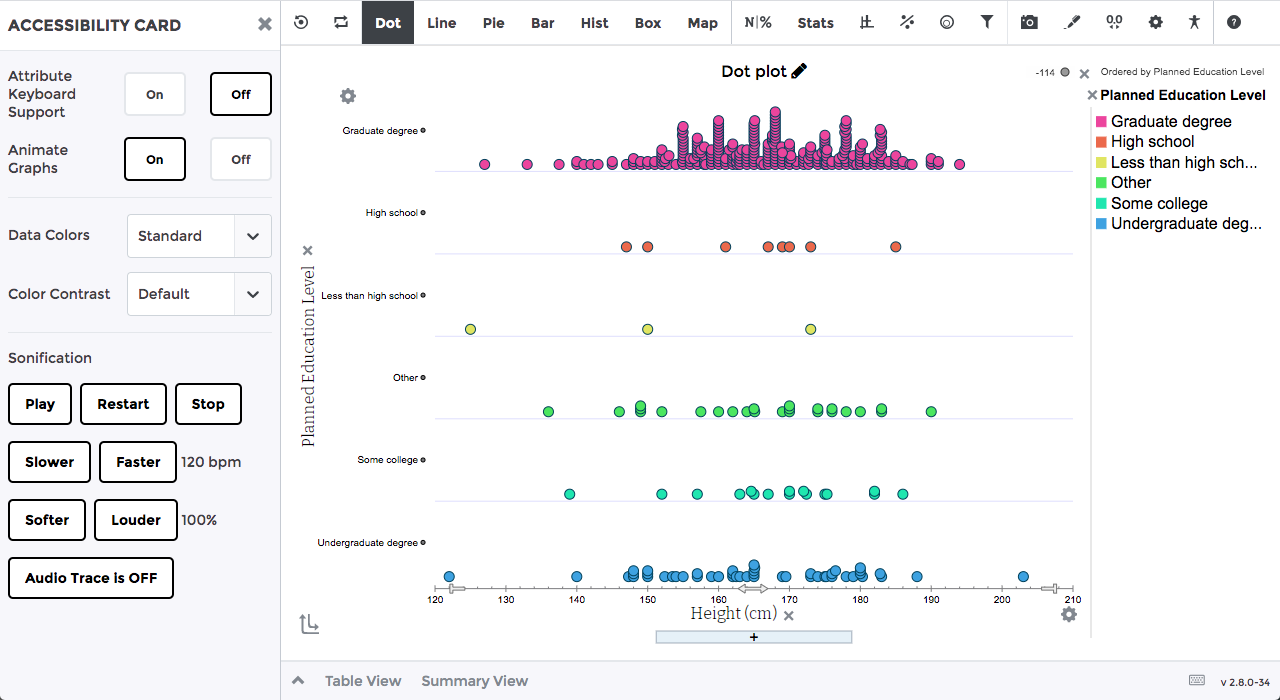 Colorblind Safe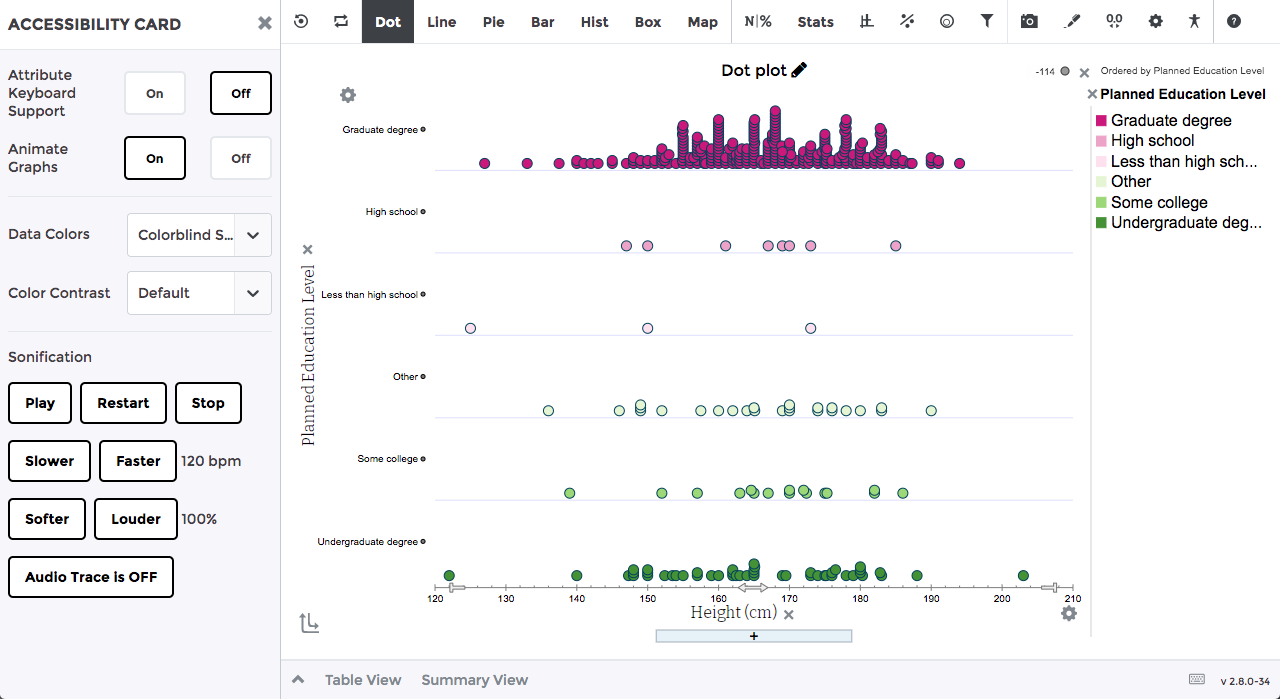 Grayscale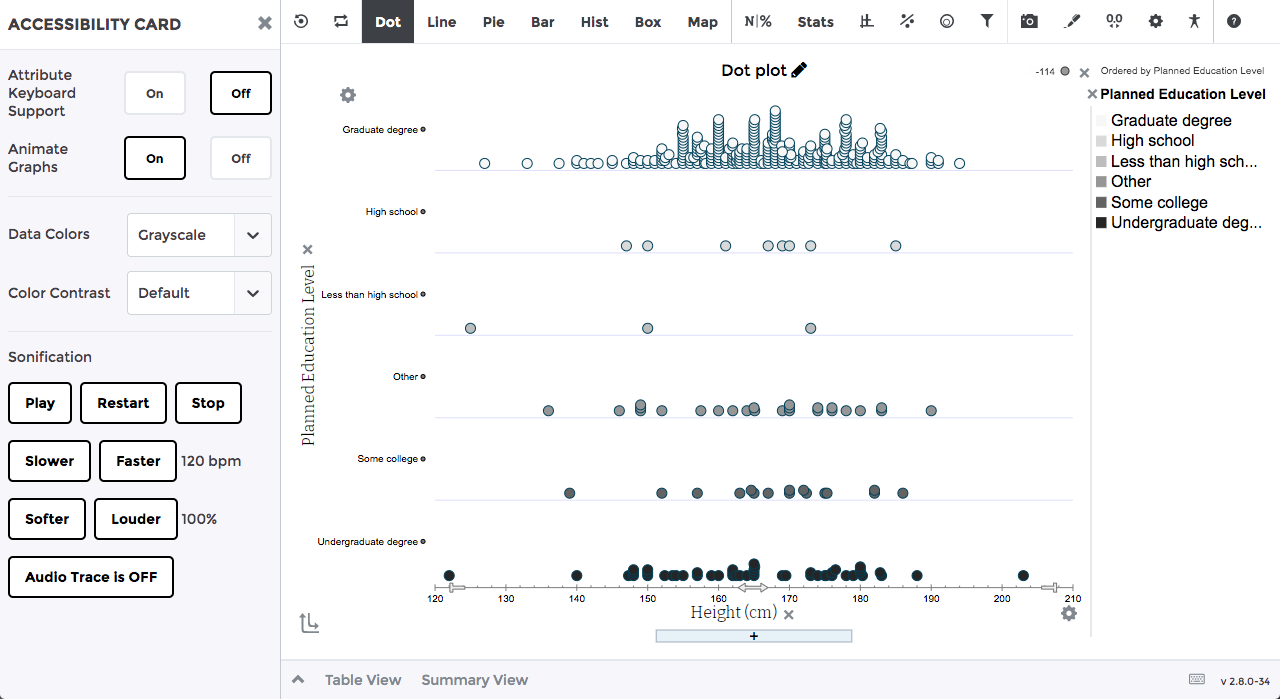 Text-to-Speech
Tuva's Data Exploration Tool includes descriptive and contextual ARIA labels across the different cards, toolbar menu, and plotting area to ensure people with low vision and blindness can analyze data.
Sonification (beta)
Tuva's Data Exploration Tool has a proof of concept sonification system. Sonification will create an auditory representation of the visual data shown in the plotting area. While this feature is in beta, it's been released for use so we may receive feedback and perform research about how the Tools should represent visual data as auditory output.
Keyboard Navigation
Tuva's Data Exploration Tool accepts keyboard inputs in order to make the tools accessible to individuals with physical and motor skill challenges. The keys and corresponding actions highlighted below will help learners navigate and select buttons, dropdown lists, and interact with menus and text areas.
Interaction

Key

Notes

Navigate to most elements

Tab

Shift

+

Tab

- navigate backward

Using Tab or Shift + Tab you will be able to navigate to most interactive elements.

Button

Enter

or

Spacebar

Interact with the selected element

Checkbox

Spacebar

Check or uncheck a checkbox

Menus, Dropdown Lists, and Cards

Esc

Deselect a dropdown menu or list

Jump to the close button for a card

Sliders

←

/

→

Using the left or right arrow can increase or decrease the slider values
Keyboard Shortcuts
Tuva's Data Exploration Tool has keyboard shortcuts to allow users with and without special needs to effectively manipulate data and analyze it with only their keyboard in a logical and intuitive way. The most common actions are mapped to key combinations available to view in a pop-up, which can be accessed via the help menu or via the keyboard icon in the bottom right of the Tools.